There's a

wrecking ball

headed our way

 
  AUSTRALIA'S SECURITY WILL NEVER BE FOR SALE  
are helping me fight back!
There's a

wrecking ball

   

headed our way

 
There's a
wrecking ball
headed our way
The Chinese Government's trying to infiltrate our democracy.
Australia is the canary in the coalmine when it comes to Chinese Communist Party interference. That's what Malcolm Turnbull's old senior advisor says.
He's right to worry. Beijing-linked donors are paying thousands to buy access and influence in big political parties.
Australia's intelligence agencies are on high alert. They've told politicians to be careful. But Liberal and Labor are still taking money from shady donors.
Foreign state actors with bags of cash are knocking on the door of Parliament House.
They want the power to pick and choose who gets elected, and what politicians do when they get to Canberra. They want to be privy to internal conversations about policy priorities and the agendas of the major parties.
They're looking for the weakest points in our democracy so they can pull strings and get outcomes that suit their home government, not the Australian people.
We aren't doing enough to stop it from happening. There's no transparency on political donations. There are few security checks on candidates.
We're sitting ducks.
"
Foreign interference is insidious... You wake up one day and find decisions made in our country that are not in the interests of our country."
DUNCAN LEWIS
Former Director-General, Australian Secret Intelligence Organisation, SMH 2019
The sad fact is, there are basically no protections to stop foreign interference in federal politics.
That needs to change — right now.
High rollers get a free pass
Gambling money trumps national security
The Government got caught out letting Chinese high rollers into the country without effective security checks. Until 2016, Australian Consulate staff fast-tracked visa applications from wealthy clients visiting Crown casino. Law enforcement have turned a blind eye to allegations that the casino was facilitating money laundering and organised crime for years. Who knows what's going on now?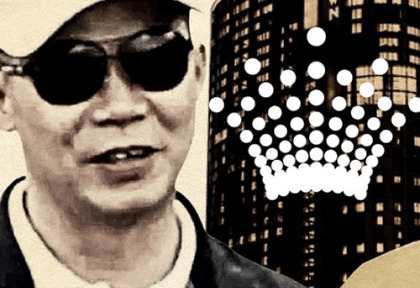 The 'puppet master' is pulling strings
Foreign actors want influence in the federal election
ASIO's caught a foriegn state actor trying to butter up candidates in the upcoming federal election. They call him the 'puppet master'. He wants to reshape our democracy to suit his government back home. We shouldn't be surprised. Russia and China tried it in the UK and the USA. They know we're vulnerable too. We can't let major party politicians get away with auctioning off our Australian values to the highest bidder.
We're selling out our security
We're flogging off our land and ports
The Liberals handed the Port of Darwin to a Chinese company for 99 years. In one fell swoop, they gave the Chinese Government the power to spy on the comings and goings in our north from now until 2114. Somehow they see no problem. We can't keep going on like this. We have billions of dollars of cash flowing in from overseas investors buying up our prime agricultural land, produce and water rights. It's not right. Once you lose your national assets, you'll never get them back.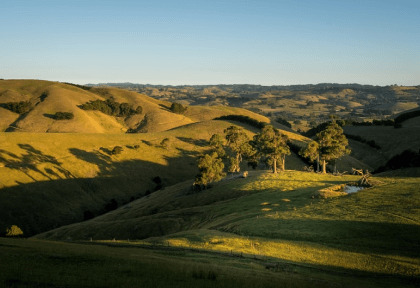 We need an inquiry into Chinese foreign interference
We've got to take a good hard look at what the Chinese Government wants from our parliament and our people.
Everyone can see that we've hit a boiling point. The only people who don't reckon there's a problem are the major parties.
Don't doubt it. Money talks, and it's filthy.
Foreign interference has no place in our parliament.
It's not just embarrassing: it's dangerous. And neither the Labor Party or the Liberal Party support doing anything about it.
I want a full, sweeping Senate inquiry into China's influence on our political system. And Labor and the Liberals are blocking it. If they don't budge, we'll never know the full extent of this problem.
That's why we need your help. Let's budge them.
  AUSTRALIA'S SECURITY WILL NEVER BE FOR SALE  
  AUSTRALIA'S SECURITY WILL NEVER BE FOR SALE  
  AUSTRALIA'S SECURITY WILL NEVER BE FOR SALE