GET OUR FORTNIGHTLY EMAIL
I was born in Ulverstone, Tasmania, just like Jacqui.
My mum Gloria had me in the Water Street hospital in 1970. People smoked in the waiting room.

I was the eldest of three. My dad Ted was adopted. He worked at the pulp mill; mum was always a stay-at-home mum.

We never had family holidays, but we had fun. Swimming at Gunns Plains was a favourite.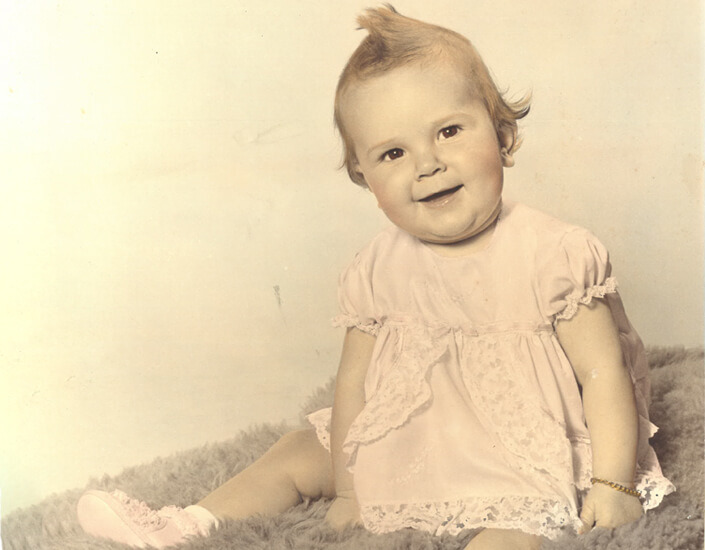 Money was tight, but our family made it work.
Nan used to make all our clothes. She was particularly proud of the matching outfits she made for me and my siblings for Sunday School.

I had a home-made bowl cut. And a mullet, well before they were trendy.

We went wood cutting and worked on farms for food in kind.
I spent a few years working on a spud farm and a dairy farm.
It was always an early start – 7 or 8am. There used to be five of us sitting on the spud harvester (while it moved!), and one on the tractor. The people on the harvester would pull out weeds, rocks and mouldy spuds. You always had to hold on tight as you went up and down hills.

It was hard but fun. I met some great people and got to travel up and down the north-west coast of Tassie.

The funniest thing about the dairy farm was standing in fresh cow pats to keep warm.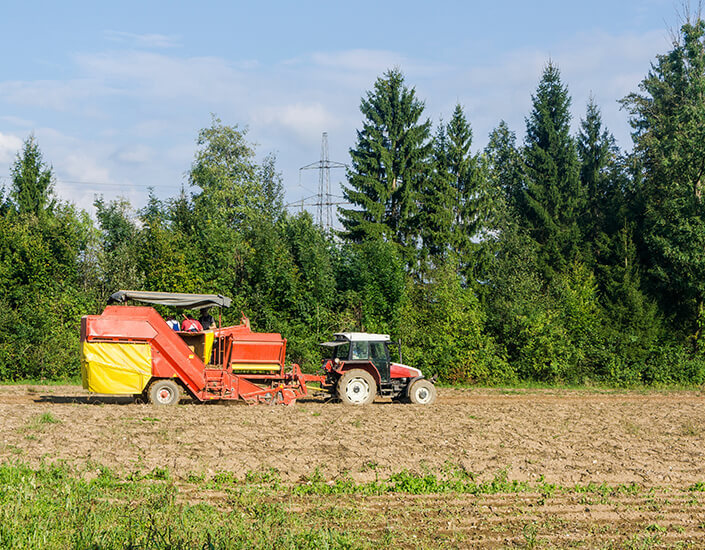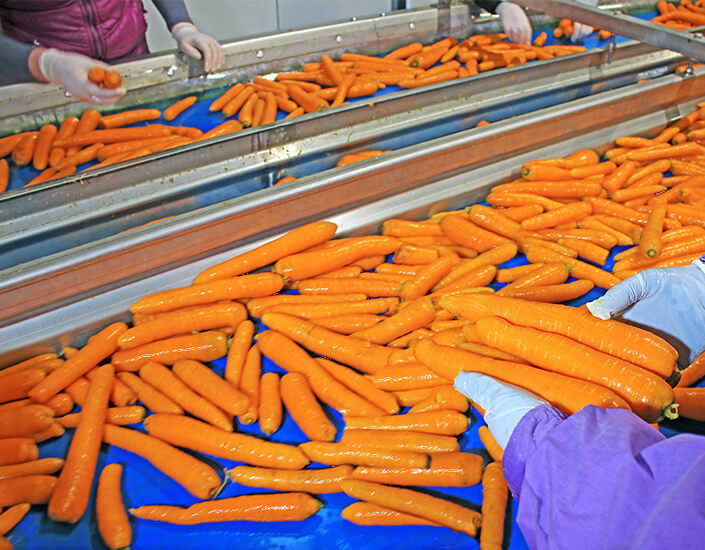 After the farms, I worked in a few different vegetable factories.
We mostly dealt with swedes, carrots and onions. The job was to group them into different sizes and get rid of the ratty ones.

One of the factories I worked at had the Targa races going past. We used to open the warehouse doors and watch as the cars zipped by.

I can't say I loved the work. But it put money on the table.
My next job was for an employment provider. I saw firsthand how the system is broken.
I worked hard to help people who needed a hand to find their next job. Lots of factories were closing on the north-west coast. Lots of people had been left behind.

I'd drive some people to their job interview myself. I'd talk them through the nerves.

But I soon learnt the whole system is built to generate income for the company that wins the employment provider contract. Not to help people find jobs that will work for them. And it's still geared that way.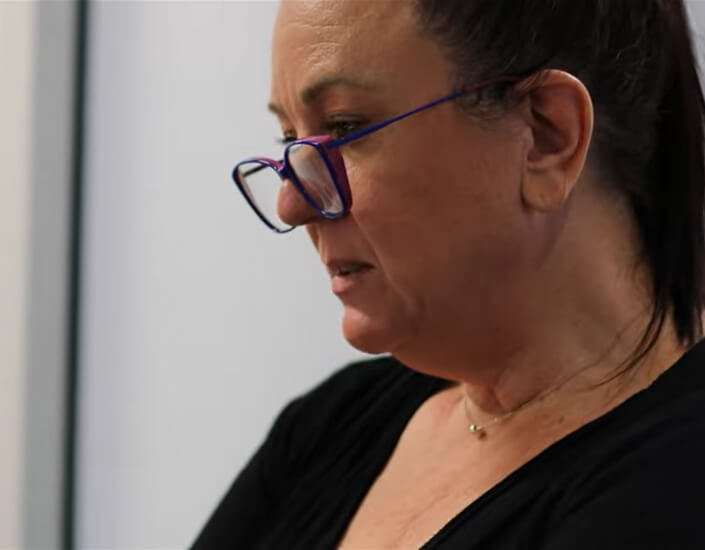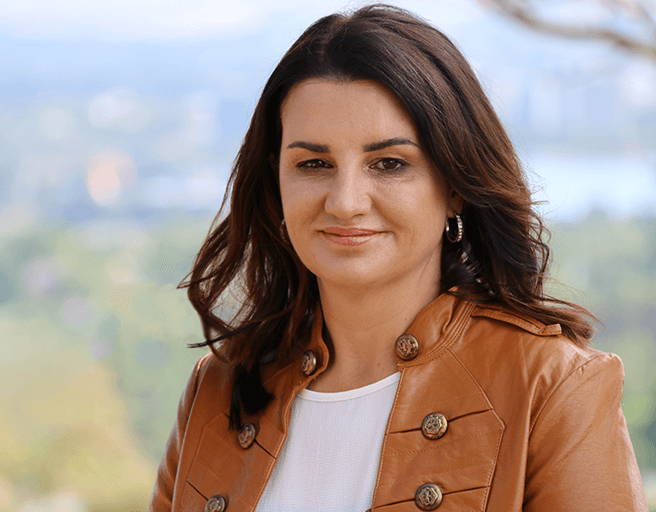 I started working for Senator Jacqui Lambie.
We knew each other through family already. She was an Ulvie girl, I was an Ulvie girl. But I hadn't seen her for years. Certainly not since she'd broken into the political scene.

I didn't meet Jacqui again until my very first day. I walked through the door and saw her, and said, "honey I'm home!"
We fought bloody hard to make things better for people.
I worked for seven years alongside Jacqui. We had some highs and some lows (remember when she turned out to be Scottish?). But the whole time we worked as hard as we could to make a difference to the lives of people that politicians had forgotten about.

I'm particularly proud that we won a Royal Commission in veteran suicide, wiped Tasmania's $200 million housing debt – effectively doubling the annual budget for public housing and protected $8 billion in renewable investment by blocking Tony Abbott from abolishing the CEFC.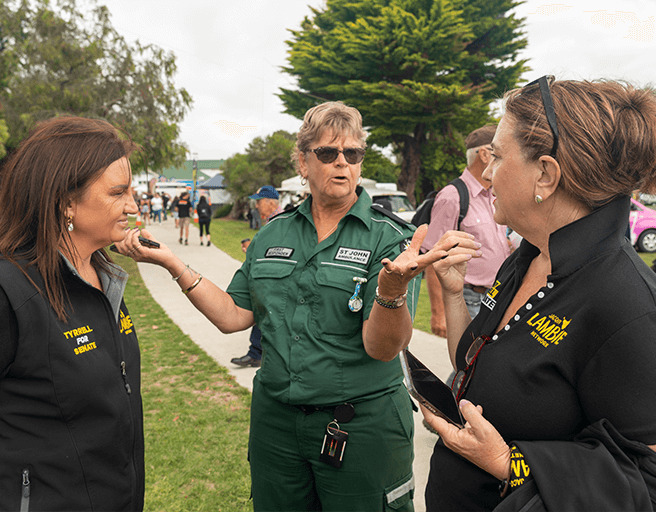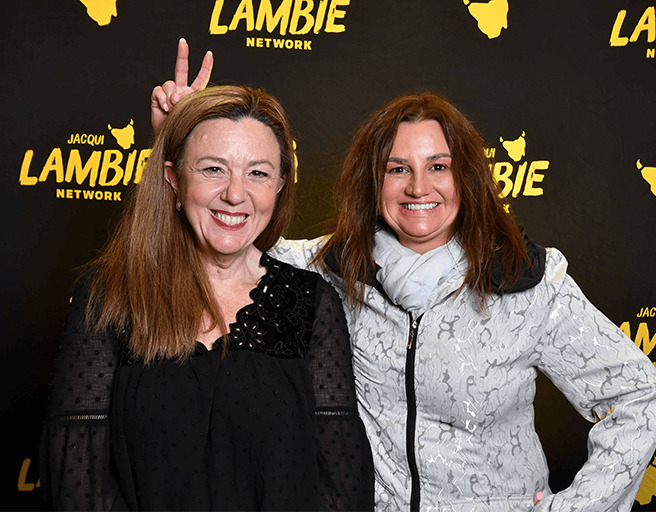 I was elected to the Senate! Jacqui and I have big plans to make a difference.
When Jacqui tapped me on the shoulder and asked me to run with her, I didn't say yes straight away. I've seen politics get grubby and nasty and I didn't want to be a part of that. But I figured you can snipe from the sidelines, but things don't get better that way. And I wanted things to get better.

It was a long hard-fought campaign against Eric Abetz, a 30-year servant to Tasmania and Australia. I respected Eric's service to our state and country but felt that I could offer something different.

Now I've joined Jacqui on the Senate floor. We are going to fight tooth and nail, side-by-side to get more wins on the board for the people who most need a leg-up.
Want to see what me and Jacqui have achieved in the Senate?